What is an MBA?
MBA refers to a Master of business administration. It is a graduate-level degree that provides fundamental management knowledge and practical training which helps students to be equipped with skills that are required for their careers. MBA degrees are usually taken by those who have at least a few years of work experience that wish to strengthen their marketability as a professional. This programme will educate business students to excel in areas such as operation management, human resources, marketing and finance. This would help you to stand out from other candidates during a career interview and enhance your career opportunities as it allows you to apply the concepts and frameworks that you have learned in your daily jobs.
Why choose Luxembourg?
Luxembourg, which is also known as the Grand Duchy of Luxembourg, is one of the smallest countries in Europe. It is known as the second richest country in the world in terms of GDP per capita, as it is a hub for large financial services. Luxembourg is in the top 20 countries that provide a high quality of living. This is mainly contributed by its comfortable natural environment, low cost of living, political stability, economic stability and so on.
Why Luxembourg should be chosen for an MBA programme.
A country with a multicultural heritage
Luxembourg has three official languages, which are French, German and Luxembourgish. Portuguese and international languages such as English are widely spoken too. In order to reduce the language barrier for international students, there are programs being taught in bilingual such as French/German, French/English or German/English. In recent years, the number of programs being taught entirely in English has increased tremendously too.
Luxembourg has a friendly and welcoming population. It has more than 150 nationalities and they are able to live in peace and harmony. Therefore, students with different nationalities can easily access cultural activities and get to exchange and understand more about others' languages and cultures. This makes it an ideal place to experience more than a single language and culture.
Cost of Living
Living in Luxembourg can be expensive or affordable depending on your budget and lifestyle. However, it is still a comparatively low cost of living compared to other top countries around the region.
Transportation costs
Public transport such as buses, trains and trams in this country is completely free for all their citizens, residents as well as tourists. As a student, you do not need to allocate any additional cost for transportation as you can enjoy the free service as well.
accommodation costs
The accommodation fee in Luxembourg is relatively low compared to other countries in Europe. Students in Luxembourg can rent a room from their university at an affordable price. The monthly cost is in the range of €350 – €500. However, if you wish to rent a single-bedroom apartment privately, it is around €1200 per month.
Meals and groceries
For daily meals and other groceries expenses, it will cost you around €950 per month. The quality of education in Luxembourg is high but the cost of living is considered at an affordable range. If you are a full-time student, you can support your daily expenses with a part-time job.
Healthcare expenses
Luxembourg's government has spent tremendous funds on maintaining and improving the current healthcare system and its facilities. However, this healthcare system is limited to European Health Insurance Card (EHIC) holders. As an international student who is not an EHIC holder, you are not entitled to enjoy their healthcare system unless it is an emergency. Therefore, you are encouraged to get an insurance with broad coverage when you apply for your student visa.
Tuition fees
The tuition fees in Luxembourg are relatively low compared to other European countries. Studying in Luxembourg is completely free if the course chosen is taught in French, German or Luxembourgish. You are required to pay a certain amount of fee if the course is in English. However, this is not applicable to international students.
For international students, you are required to pay the tuition fee at an affordable price unless you are eligible for a scholarship. The fees may vary from program to program and university to university. On top of that, you may need to take other fees such as enrolment fees and examination fees. Not to mention, educational materials may need to be purchased as well.
In Luxembourg, the fees for business-related programs are more expensive than other programs. The fees for business schools are around €17,000 per year. However, it may vary according to the course and university that you have chosen.
Scholarships and loans
Scholarships will be awarded to students who have met their requirements. There are numerous scholarships available in Luxembourg. It could be offered by universities, the government or international bodies and organizations. The amount or the percentage of scholarships being offered varies from scholarship to scholarship. It could be a full amount or only cover a certain percentage of your tuition fees and associated costs. Not to worry about the remaining amount, the country does offer low-interest loans to ease your financial burden.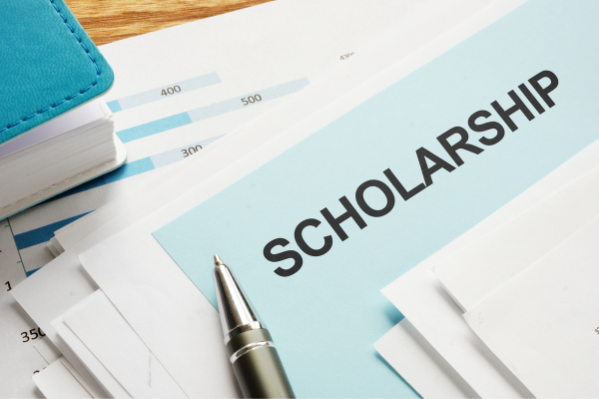 Flexible MBA programs
Since the MBA program is meant for those who have graduated with a bachelor's degree and are currently working adults, most of the universities in Luxembourg offer flexible programs that fit your busy schedule.
Full-time MBA
Usually for students who have just completed their university degree or working adults who are willing to give up their current job. A full-time MBA requires students to fully commit and attend all the classes on campus. This type of master's program usually takes one to two years to complete.
Part-Time MBA
This allows students to work and pursue their studies at the same time. Classes usually take place in the evening or during the weekends. Some universities do provide hybrid classes, which are a combination of both physical classes and online classes. It usually takes more than two years to complete the course.
Weekend MBA
To increase flexibility, Luxembourg School of Business does provide another choice for full-time working adults when choosing the type of MBA program that fits their working schedule. Classes for the weekend MBA program will take place on alternate weekends which are on Friday evenings and full-day classes every second Saturday.
Executive MBA
This MBA program is a part-time program that is meant for experienced and executive-level working adults that has been working for more than 10 years. This program will help to gather all the senior leaders together to upskill themselves, widen their network and share their knowledge. This program can help to improve their leadership qualities such as sharpening the leader's management, marketing and communication skills too.
Online MBA
This type of MBA is the most flexible type among those four. It allows students to attend classes from any location. In certain circumstances, some universities do allow students to plan their own study time.
Probably the most flexible MBA on the market
If you want an institution that provides the ultimate flexibility, UBI might be right for you! With our hyflex teaching methodology, a mix of online videos and in-person sessions (held on Fridays and Saturdays) ensures that professionals can still experience a "campus life", whilst working towards their career objectives.
Doing a part-time job
To support the daily expenses and ease the financial burden, international students who study in Luxembourg regardless of nationality are allowed to seek a job and work as a part-timer. Students are allowed to work a maximum of 40 hours per week during the semester breaks and 15 hours per week during the academic section.
With Luxembourg's strong economic background, the wages offered are attractive. This could be an option for full-time MBA students who wish to earn extra pocket money to support their daily expenses and travel around the country.
Research opportunity
Luxembourg is small but it has a large number of companies on this land. Strong manufacturing and financial sectors have created an opportunity for students in business administration to get involved in projects and connect with Luxembourg's local or global economy. This would help them to understand the concept and framework in depth and apply the knowledge that they have acquired to their daily jobs.
Career Opportunity
Luxembourg has become an attractive option for professionals around the world as it is known to be the second richest country with an international financial centre and vibrant business community. It is a highly professionally-oriented city and it is also known as the world leader in exceptionally talented and skilled employment.
Besides, it has higher wage levels as compared to other countries in Europe. Its strong economic background has led to low unemployment rates, low inflation and the country's solid growth has made Luxembourg become the ideal place for professionals to work. Recently Luxembourg's government has introduced a 5-year tax exemption for international employees working in Luxembourg. You may apply for a working visa if you have completed your master's in Luxembourg. Continue reading and you will get to know more about the working visa.
Opportunity to apply for working visa upon completion of MBA
Luxembourg is the major centre for large private banking which has around 150 banks within the country. This is an ideal working place for those who are experts in this field.
One of the world's safest countries
Students might have concerns about the country's security when they choose to study abroad in an environment that is strange to them. Luxembourg is known to be one of the safest countries in the world.
Explore the Iconic buildings and monuments in Luxembourg
Luxembourg is the smallest country in Europe, but it has many iconic buildings and monuments that existed a few centuries ago such as the National Museum, the Adolphe Bridge, the Vianden Castle, etc. Students can spend their time exploring and understanding more about the country.
Is Luxembourg Good for International Students?
Luxembourg is an advanced and well-developed country with a strong economy and high GDP per capita. With a friendly and welcoming population, easy access to cultural activities and high quality education; Luxembourg is a great choice to pursue higher education.
Although Luxembourg is one of the smallest countries in the world, this does not affect its education delivery. In actual fact, it is recognized internationally for having one of the best education systems in Europe!
If you are looking for a C-level — consider signing up for an MBA program with UBI! With alumni across all major continents, UBI has produced capable professionals in a wide array of industries. MBAs are becoming essential in today's job market for future leaders. It might be time for you to explore this option too!