Brussels Background
Brussels, Belgium's capital city, is one of the largest historical municipalities. It is one of Europe's top financial centres and a major political decision-making hub.
Education in Brussels
Brussels is a great place for students to pursue their higher education because of its high-quality education. Brussels is a multilingual city speaking Dutch (Flemish) and French. English is broadly used in schools and universities as a medium of communication. Hence, there are many students coming to Brussels to peruse their higher education over the last decade.
It is crucial to understand affordability if you would like to move to Brussels for your studies. Below we determine the different costs students should budget if they intend to study in Brussels.
Tuition fees in Belgium: Flemish Region or Flanders
In the dutch-speaking region of Belgium, the fees for full-time degree programs are around 940 EUR per year for European students and 950-7,000 EUR for non-European nationals, the university fees in Belgium fluctuate from EUR depending on the selected program. Such as medicine, dentistry, engineering and etc. MBAs and masters may cost drastically more.
Students are required to register for a credit or exam contract. The credit contract costs around 250 EUR and the exam contract at 110 EUR.
Tuition fees in Belgium: Wallonia Region or Wallonia
In the Wallonian French-speaking region of Belgium, European students will have to pay a maximum annual tuition fee of 835 EUR. For international non-European students, the annual fees are set at 4,175 EUR. Again, the cost might rise in case you are enrolled in a medical or MBA degree. For more detailed information, contact your university directly.
Students are required to pay registration fees per year regardless of nationality. Non-European international students may need to pay additional registration fees. The fee amount varies according to the institution, the program selection and the financial eligibility of the students.
There are three popular universities in Brussels, Université Libre de Bruxelles (ULB) founded in 1834, has one of the highest rates of foreign students in Belgium. About 30% of the student population in fact! It is popular for scientific research and medical studies.
Université Catholique de Louvain (UCL) is a majority French-speaking area of Brussels around 1970. This university attracts many students, researchers, and teachers from the whole of Belgium. Approximately 20% of the student population is derived from international students.
The Vrije Universiteit Brussel (VUB) is a Dutch-language university in Brussels. It was initially formed as a part of the French-speaking Université Libre de Bruxelles (ULB), prior to it becoming a university on its own in 1970. Many courses are available in English medium as well including Bachelor's, Master's and PhD.
Scholarships in Brussels
Scholarships are one of the many ways to relieve monthly expenditures. Numerous scholarships are available at all academic levels, both government and private sector. This is also available for international students assuming they have met the necessary requirements.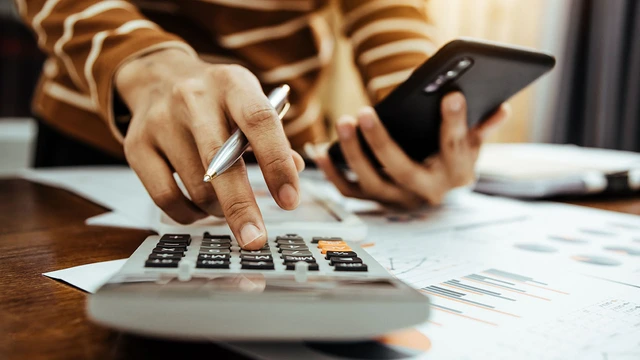 Is Brussels expensive to live in?
Brussels is one of the largest cities in the country. It is the designed capital of the European Union.
Daily expenses such as groceries and entertainment are on par with major cities across Europe, however, accommodation is less than that of many European capitals.
Accommodation Costs
Rental is subject to, size, quality, amenities, and closeness to the city centre. One should expect to pay 192 EUR per month on utilities such as heating, water bills and electricity bills on top of that.
If you found that the accommodation outside campus is too high, you should consider staying in a campus dormitory. The cost of living in Belgium is student-friendly and affordable, but it still depends on the region you are living in (and the availability of rooms).
In the Flanders and Brussels region, although staying in a student dormitory will assist you in relieving your cost of living, dormitory accommodation is in fact limited in supply; so another alternative for students will be living in private apartments.
If you are lucky to find a slot in a university student dormitory, then rent should start only from 200 EUR per month. If you opt for living in student private accommodation, it will cost you between 300-500 EUR per month.
Oftentimes, private accommodation works by you having your own fully furnished private room, whilst sharing the rest of the facilities with other students. Keep this in mind always check the rental terms and conditions regarding what is included in the rent, as well as the necessary payments upfront before you sign any tenancy agreement. If you haven't found a student apartment before the beginning of your studies, some institutions would allow you to stay in a hostel for a short period of time and provide you with a grace period.
In short, as a student in Belgium, you are expected to spend 800-1000 EUR per month. Finding a place to live on your own is more expensive, especially in a capital city like Brussels. Budget at least 800 EUR per month for dormitories. You may also take smaller cities like Ghent or Leuven into consideration since it is less expensive for student private accommodation.
Transportation Costs
Students studying in Belgium can get a discount on transportation. For monthly transportation as a student in Belgium, you will only be required to pay 20-25 EUR. Reference or lecture books and other study materials will be around 50 EUR per month depending on what you study.
Use a bicycle or even walk to the university if you could, and cook more instead of eating out on a daily basis. That will save you a lot of penny in Belgium as public transportation and eating out can add up!
Grocery prices in Brussels
Supermarkets like Carrefour and Delhaize will surprise you with a huge variety of products and brands. You should, however, prioritise on necessities to avoid overspending. Stores like Lidl often offer decent prices for the goods they sell!
Here're the average Prices You'll see on Your Grocery Bill in Brussels:
Imported beer (0.33 litre) 3.01 EUR; Coca Cola (0.5 litre) 1.25 EUR; Milk (1 litre) 1.30 EUR; Fresh white bread (500 g) 1.72 EUR; Rice (white, 1 kg) 1.68 EUR; Eggs (medium, 12 pieces) 3.73 EUR; Chicken fillet (1 kg) 11.50 EUR; Banana (1 kg) 1.49 EUR; Apples (1 kg) 2.18 EUR ; Oranges (1 kg) 2.36 EUR; Potatoes (1 kg) 1.35 EUR
Entertainment costs
Entertainment costs rely upon your lifestyle. If you join a gym, the monthly subscription is around 20 – 40 EUR. If you are active in movies or blockbusters, each ticket costs about 12 EUR. Big eaters who enjoy local delicacies should expect to spend 25 EUR per meal, if they do not order excessively!
Healthcare Expenses
The healthcare expenses in Brussels is considered less expensive as it receives subsidies from the government. Nonetheless, international students who do not have health insurance coverage must join a mutual insurance scheme. Also known as a "mutuelle", these policies cover some part of your medication, hospitalization, and pharmaceutical expenses. The contribution amount would be done quarterly, which costs 50 euros.
Conclusion
Belgium is very friendly and welcoming towards internationals from all over the world. You should find it relatively easy to settle down. Belgium is also conveniently located at the heart of Europe, making it quick to travel to popular cities like London, Geneva, Paris, and Amsterdam.
Understanding your entire budget, from accommodation to groceries is important! It is easy to lose track of spending, especially when you are in a "holiday" mood.